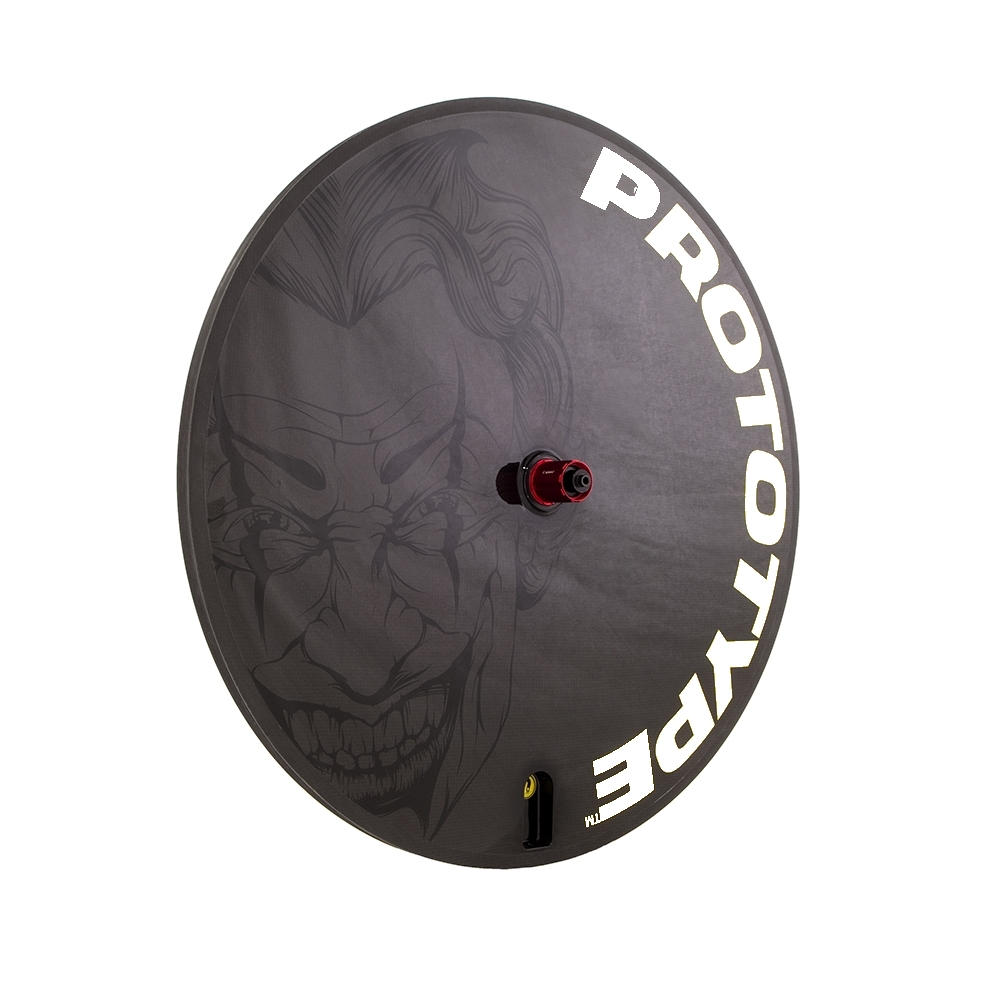 Wheel Joker Disc (R)
---
Quick Overview
Wheel Joker Disc (R)
Designed with maximum aero performance in mind. The goal of aerodynamics is to reduce the wind resistance called drag.

Ultra-deep rim aerodynamics, Ideal for Time Trail, Triathlon & Flat Stages, Joker 8 front pairs with Joker Disc rear.

Low rolling resistance, exceptional rigidity, and low drag coefficient.



Rear Tubular:

Hubs: Prototype

Bearings: Prototype PRO

Rim Width: 21mm

Brake Compatibility: Caliper

O.L.D: 130mm

System Compatibility: 10|11s

Shimano and Campagnolo

Rider: 100kg Max.